Looking to enrol your child?
Welcome to Tamaoho School
It is my absolute pleasure to welcome you to Tamaoho School. I am highly honoured and excited to be the Foundation Principal at Tamaoho School and believe this is a 'once in a lifetime opportunity' and one that the Establishment Board and Foundation Leadership team take very seriously.
Our collective objective is to prepare learners for life after school and for them to be successful in this ever changing world. At Tamaoho every child will be a leader and a learner. Learning will be FUN, authentic and purposeful to allow learners to develop firm reading, writing and mathematics skills, as well as skills they will need to enter into the future workforce. Learning will be personalised and learners will be empowered.
We believe Tamaoho will provide a sensational learning environment where learners will achieve and succeed in every area of their learning.
Amanda Wynyard
Leader of Learning and Principal - Tamaoho School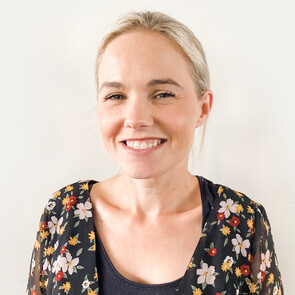 Our Whakatauākī
Te ako o te Tui a Tamaoho
Our school is a Year 1-6 contributing school. Stage one development will accommodate 350 learners, and may take time to grow to this capcity, while stage two will increase the school's roll to 550. Stage two will be implemented when required and may not be built for a number of years. This will keep the teacher to learner ratios low.
Tamaoho School will also include satellite teaching spaces for Parkside Special School and a Sensory Resource Centre for Blind and Low Vision Education Network New Zealand (BLENNZ) with a teaching space.
Our vision, values, key skills, teaching approaches and learning area pathways have emerged through a community consultation process with our local community, Nga Hau e Wha Marae and Tamaoho Trust.
We have also used critical educational research:
New Zealand Curriculum
The Local Curriculum
OECD Future of Education and Skills 2030
7 Principles of Learning (OECD 2016)
Sir Ken Robinson, Bring on the Learning Revolution (2019)
Statement of Intent 2018 - 2023 MOE
All this information has been synthesised to shape the direction of our new school.
Enquiries
Please send any enquiries using the form below and someone from our leadership team will be in touch.